Let's do deep research on them to know are Endura Waterproof Trousers are worth your time and money.
Introduction
The trend and importance of fitness is increasing day by day. People are not taking health lightly; they are getting aware of the necessary nutrients and their quantity. And this gives companies the opportunity to manufacture clothes that they could wear while doing yoga, exercises, cycling or workout.
These are flexible and it people quickly caught up to it. But what made Endura different from other companies is they added an extra element in their products. Endura is very well known for its waterproof trousers and its excellent quality. So even rain can't stop a true athletic to ride their cycle.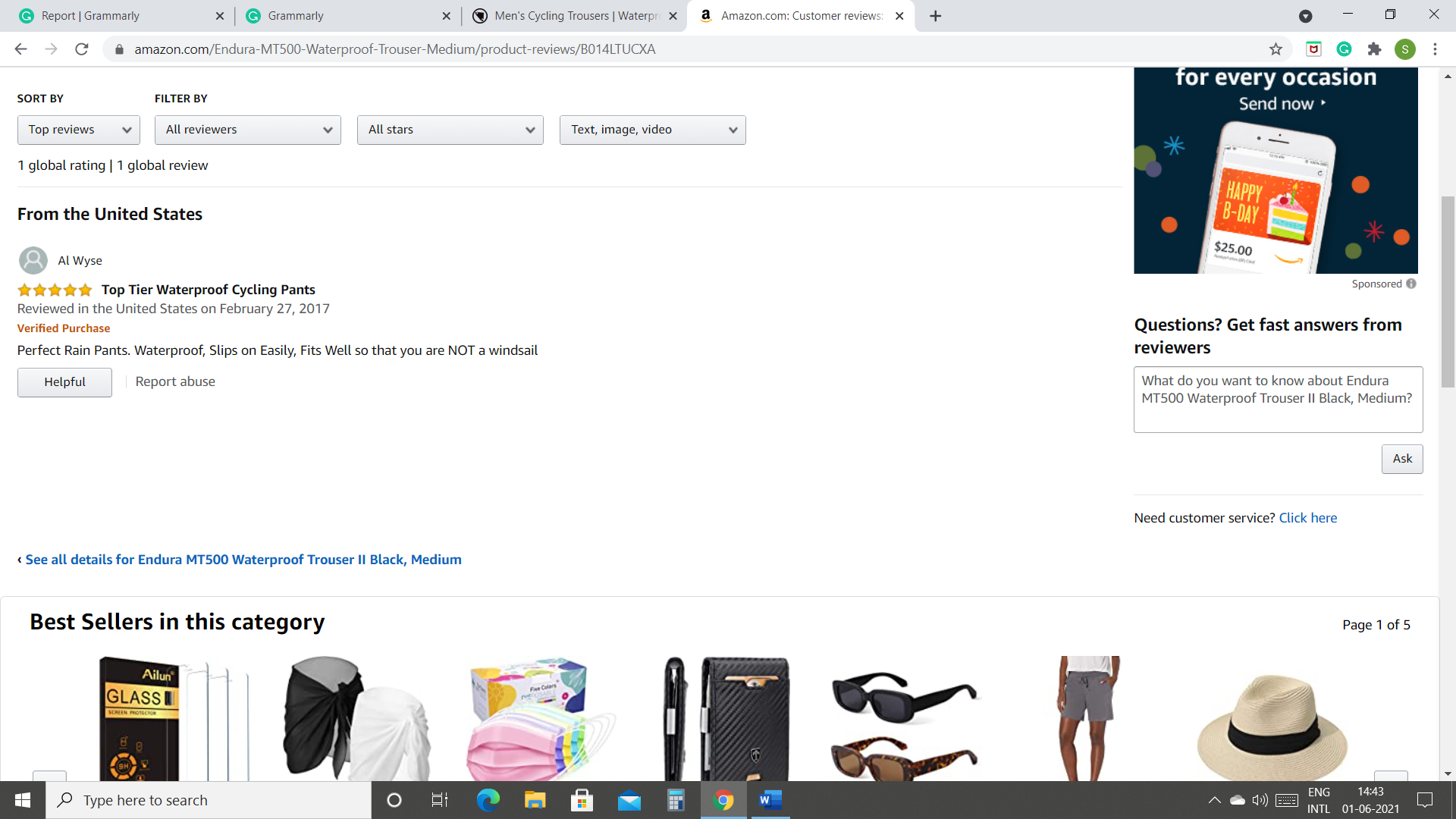 Endura Waterproof Trousers – Details
Firstly, it is crucial to know that these trousers are suitable for adventures or heavy workouts like cycling, rock climbing, trekking, etc. The most necessary factor of these trousers is that it should be lightweight, flexible and has a relaxed fit. And Endura promises precisely that, in their product, which is waterproof trousers to be specific. They have mentioned that their pants are of the MT500 range and made up of 10% Elastane and 90% Nylon.
The idea behind creating this product was for their customers to have a contemporary, flap-free, slim fit with the freedom of movement while doing extreme exercises. They also have added 4-way stretch fabric with a right-fit knee pad. It means you can wear them while mountain biking as well. They are so confident with their product that they give you a 90-day satisfaction guarantee with them. You can refund or replace them if you feel unsatisfied at any moment.
Endura Waterproof Trousers – Performance
To understand the performance of Endura Waterproof Trousers, we have gone through a bunch of customer reviews and testimonials. Ones who have purchased and are using this product can give us the actual performance analysis. To conclude, they suggest that before you get yourself a pair, check their sizing guide.
They have mentioned the measurement of every area separately so you can find your perfect fit. Consumers also told us how Endura Waterproof Trousers fit is very bike specific. The knee and bum area may seem baggy, but they will soon tighten your shape as you start your biking tour. The best part about them is how the pads and trousers aren't interfering with each other. Users felt no tightness, bunching, or any severe problem with them.
Endura Waterproof Trousers – Testimonials
Positive Testimonial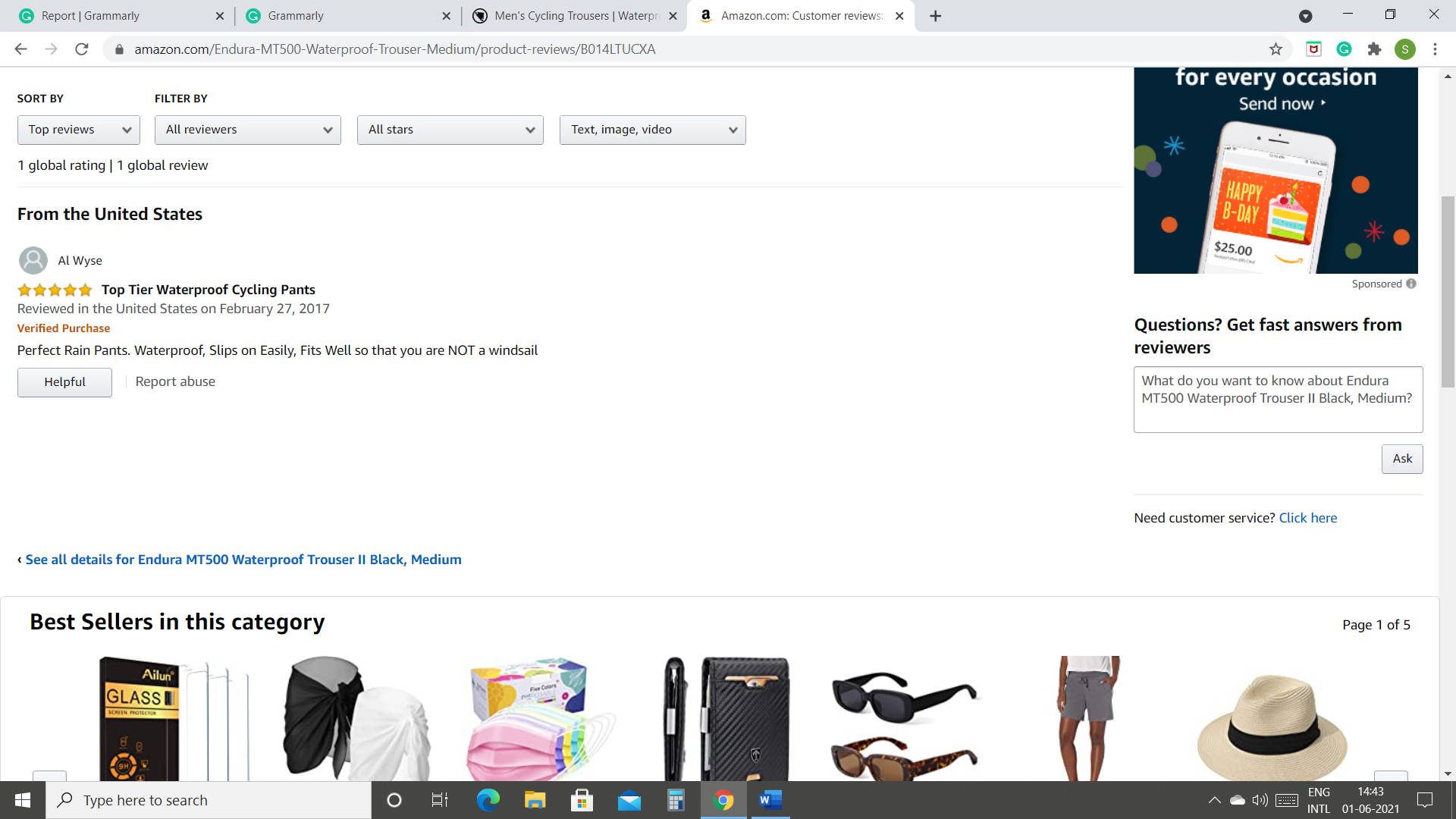 Negative Testimonial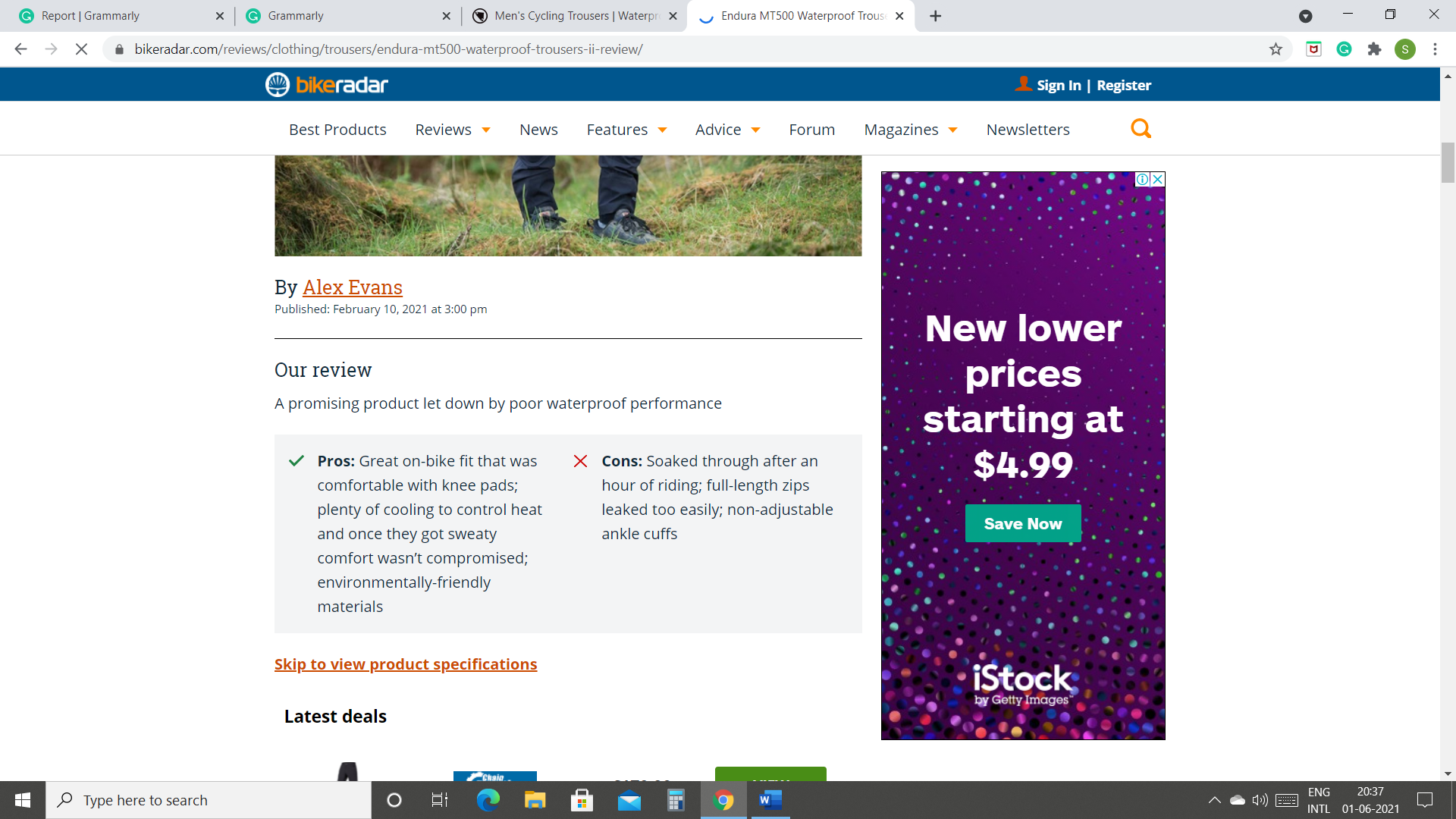 Conclusion
In conclusion, if you are very keen on cycling or mountain biking, this is a perfect fit for you. It will give your legs enough freedom to move with the superior protection that it needs. It is lightweight and will absorb your shape once you get in motion. It is available for both men and women in different shapes, sizes, and colors. Plus, its PFC-free eco-credentials boost its waterproof quality. It doesn't let the water penetrate the inner layer. All these qualities that we have discussed lead to the answer that you must give it a try.
Find More Clothing Articles
I want to email Endura regarding my order. How do I connect with them via email?
You can email them at returnsteam@endura.co.uk. They are available on Instagram, Facebook, Twitter, and YouTube.
Where is the head office of Endura?
The head office of Endura is in Northwich, UK.
Who is the owner of Endura?
The owner of Endura is Mr. Jim McFarlane. He is also fulfilling the responsibility of director for his company.