For men's the essential thing for daily is shirts. Whether it's formal or casual. Shirts play a crucial role in their life. Therefore, shirts of premium quality are the foremost requirement. Eton Shirts Review is all about that. The most premium fabric, breathable, and comfortable shirts.
Eton Shirts Review: What is their history?
Annie and David Peterson launched the company in the small Swedish town of Manchester in 1928. Initially, they would sew the shirts at home under Skjortfabriken Special, which translates to "Shirt Factory Special." They gained popularity locally, and because they were located in an area where the textile industry was still prevalent at the time in Sweden, they were able to expand swiftly.
Eton has been creating shirts for nearly a century. The previously family-owned company was sold to a private equity firm in 2012, then flipped to another investment group four years later.
Eton Shirts introduced the world's first 100% cotton non-iron shirts in the early 1990s. Eton is a global brand, with shirts sold in over 1,500 stores in more than 50 countries. Including flagship stores in Frankfurt, London, New York, and Stockholm.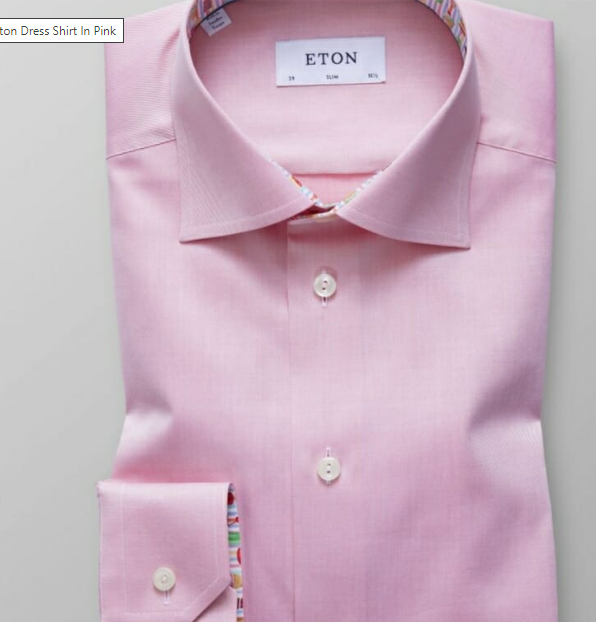 Eton Shirts Review: For what is Eton known?
Eton is known for uncompromising quality and continuous innovation, with textiles designed to provide the finest possible performance. Shirts with a sense of style and durability. Every Eton shirt and accessory is built to last, with an unwavering focus on materials, seams, buttons, and collars that last as well as look good.
Its superior dress, casual, soft-washed, and formal shirts are created by artists and made by experts from the best fabrics. Eton shirtmakers aim to re-create masterpieces from the past while smoothly incorporating them into the current design.
Eton Shirts Review: What are the features of Eton shirts?
Brand recognition on a global and historical scale
The fabric of superior quality
Shirts that resist stains are created from 100 percent extra-long-staple cotton and with materials. that are safe for humans and the environment. A wide range of shirts is available, from quirky patterns to corporate-approved classics.
There are four distinct fits available.
Shipping is free (except for the US and Canada)
Returns are always free.
Eton Shirts Review: What are the reasons to buy Eton shirts?
The fabric is the most significant component. Thus a high-quality fabric is essential for a high-quality shirt.
They use a variety of kinds of cotton, including JC Holloway star cotton and Egyptian cotton, because they create over a million shirts per year. Everything they make is of extra-long-staple cotton, which means it will last longer and pill less.
They use high-quality interlinings in addition to the fabric.
Eton shirts aren't made of a fragile material Instead have a long shelf life.
On their shirts, the stitching and seams are all strong. The buttons are with great care and precision. Eton's website has an extensive section on how to care for their shirts.
Eton offers four different options off the rack. It is traditional, modern, slim, and extremely slim.
Conclusion
Thus, in the end, it's better to spend more on a few high-quality items than to have a closet full of cheap stuff you never wear. An Eton shirt will undoubtedly be a staple in your collection. So, grab the excellent collection of shirts.
FAQ
How can I use a discount coupon?
In the checkout procedure, under the summary of your order, enter your discount code.
How will I know whether I got my parcel?
We'll send you a confirmation email.
What is your return policy period?
Read Also: Aromiya Clothing Reviews – Find The Best Clothing Discounts Online