Just a simple search on the web on dressing for different body types will have you discovering styling guides for apple and pear-shaped bodies. However, when it comes to dressing for plus-size body types, there's not as much insightful information out there.
Every woman, irrespective of their body shape deserves to feel elegant and comfortable. The great news for plus-size ladies is that more brands are beginning to adopt the inclusive sizing concept. So, finding chic clothing pieces has ceased to be an uphill task.
That being said, you still need to know the silhouettes and cuts that flatter your body the most. You'll find everything you ought to know to make your fashion game strong in the following sections.
Dress for Your Curves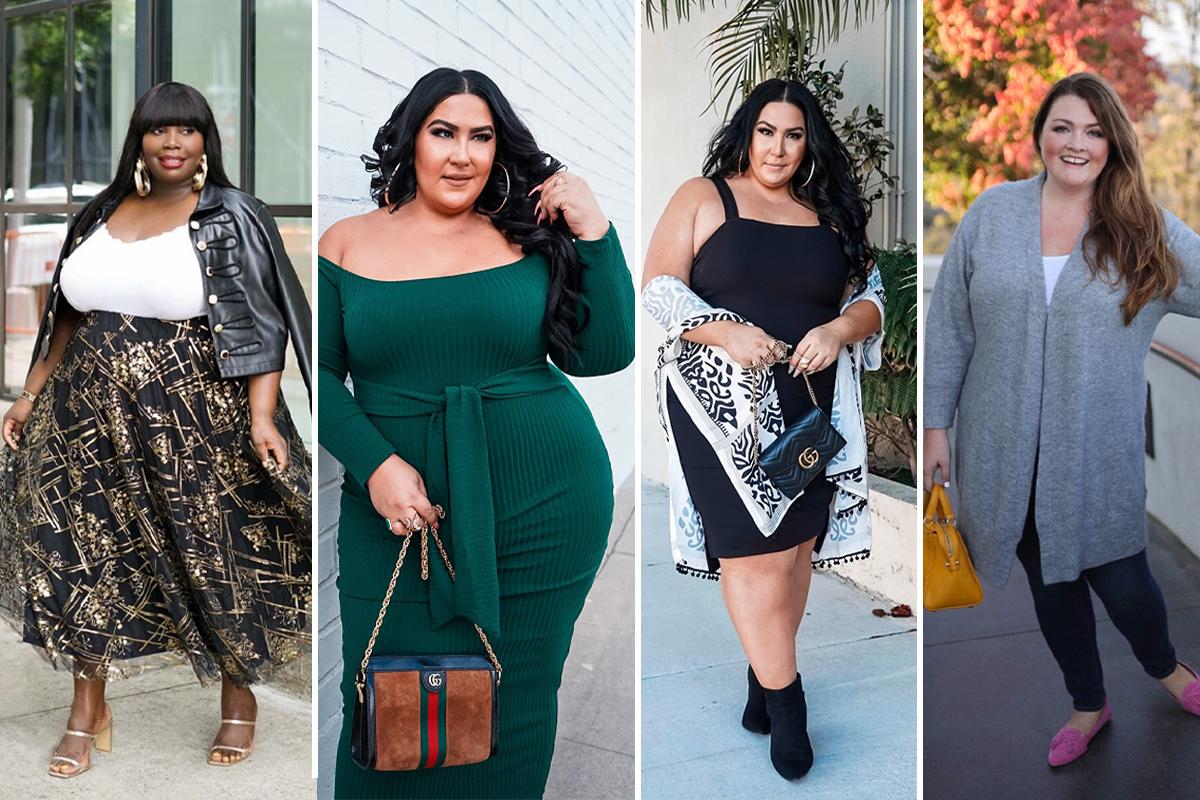 Before you even begin exploring outfits, pay some heed to your body shape. Knowledge about it is crucial to make better outfit decisions. You can be an apple-shaped plus-size woman, pear, or have a rectangle-shaped body.
When you know precisely about your body shape, you can dress in a way that helps you flaunt your curves in structured clothing. You can then shop for flattering plus-size clothing like linen dresses, flowy maxi dresses, and figure-hugging wrap dresses.
Pick Tops That Accentuate Your Body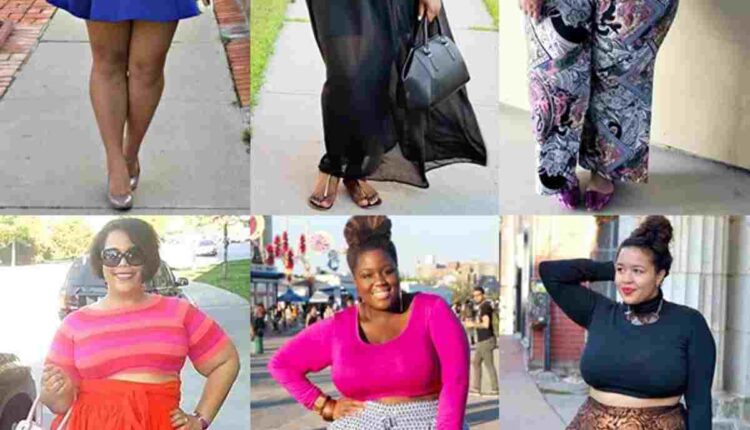 Hard as it may feel to believe, there are indeed ways a plus-size woman can flatter her top half. It all comes down to picking the right kind of tops. The best part is that today you can get your hands on such tops by signing up for clothing subscription boxes for women.
Some styles that you can explore include:
· A peplum top, to enhance your bust and highlight your waistline.
· A structured top, which makes you look polished and put together with features like darting, ruching and smocking.
· Scoop neck top, that lengthens the neckline and draws attention to the collarbone.
· V-neck top to narrow the width of your shoulder line by highlighting vertical integrity.
Define Your Waist with the Right Jacket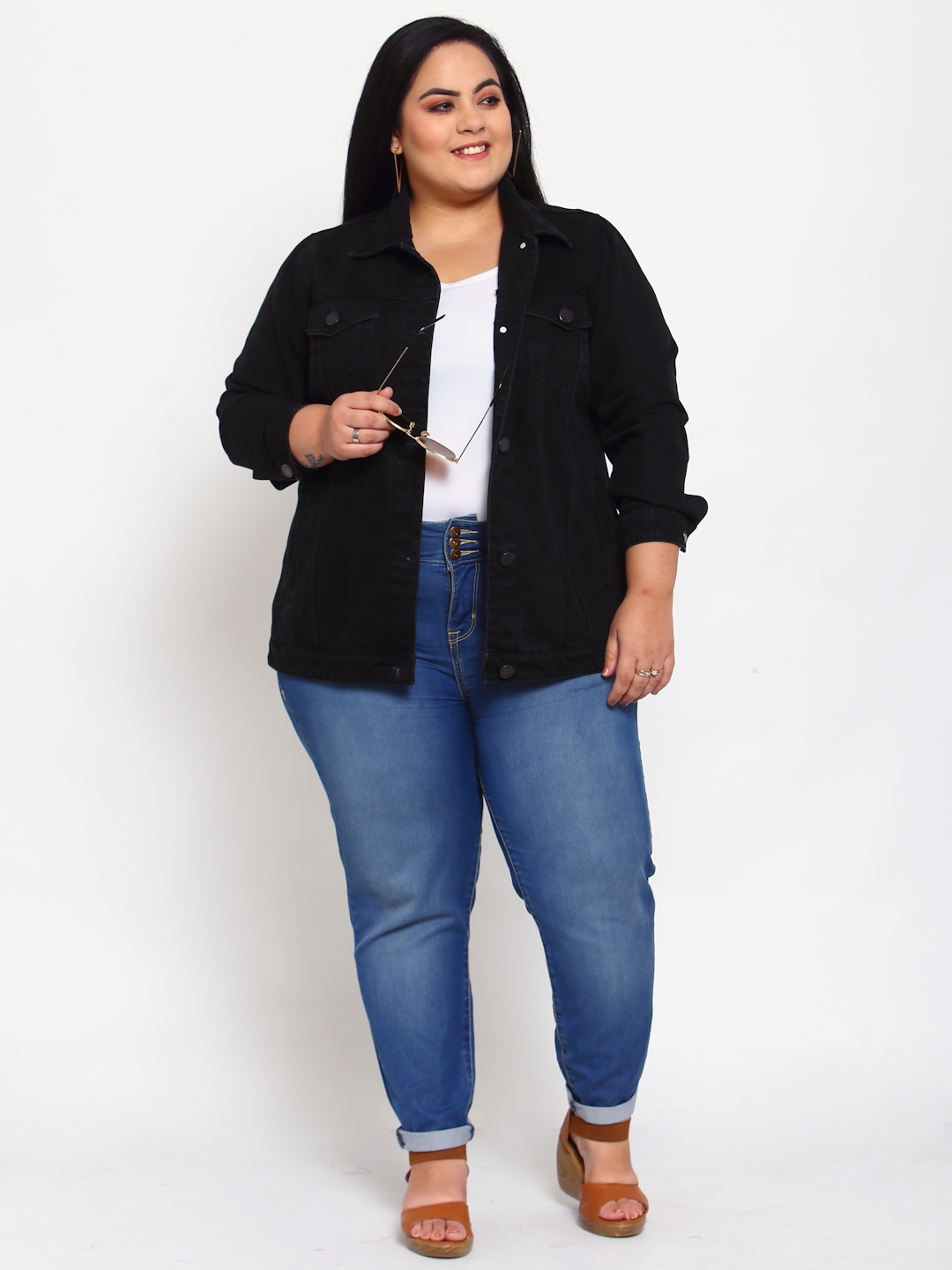 There are numerous styles of jackets you can explore to help define your waist. Some of the best styles to look out for include:
· Tailored jacket – It structures the top part of your body.
· Waist-length jacket – It highlights the waistline or creates the illusion of one.
· Belted jackets – These also define the waist.
· Long line – This jacket style is ideal to impart an elongating effect to the body.
Pick Dress That Complement Your Body Type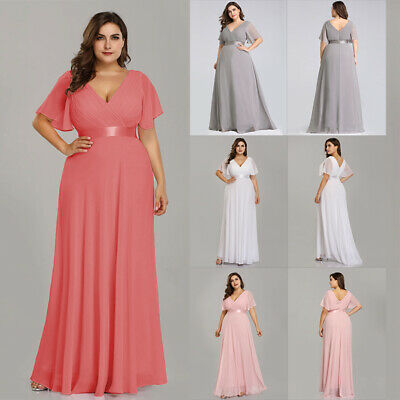 The right dresses can make you feel comfortable and confident about your curves. Some silhouettes that cover your curves in a stylish yet flattering manner are:
· A midi dress – It elongates the body and strikes the illusion of a taller body.
· Sheath – This straight-style silhouette works similar to midi. It lengthens the frame and is perfect for a short plus-sized woman.
· Wrap dress – It emphasises the waistline and bust while disguising bulges. The dress manages to do all this without being too revealing.
· Fit-and-flare dress – These dresses, with their flared skirt and a cinched waist, define the waist and flatter the lower body.
Get a Pair of Comfortable Jeans
Until some time ago, finding a 'favourite' pair of jeans for a plus-size woman was nearly impossible. But today, brands like Good American, SWAT FAME, and NYDJ have given plus-size ladies a reason to shop excitedly for bottom wear. Here are some types of jeans that'll look amazing on you.
· Skinny jeans – It creates a great lengthening effect on the legs.
· Boot cut – The jeans flares subtly at the bottom. Thus, making your curves appear well-proportioned.
· Straight jeans – Quite similar to the sheath dress, it works great to lengthen your body.
· High-waisted jeans – It's apt to define your belly. You can find them with tummy control construction features.
Outfit Recommendations for Plus-Size Ladies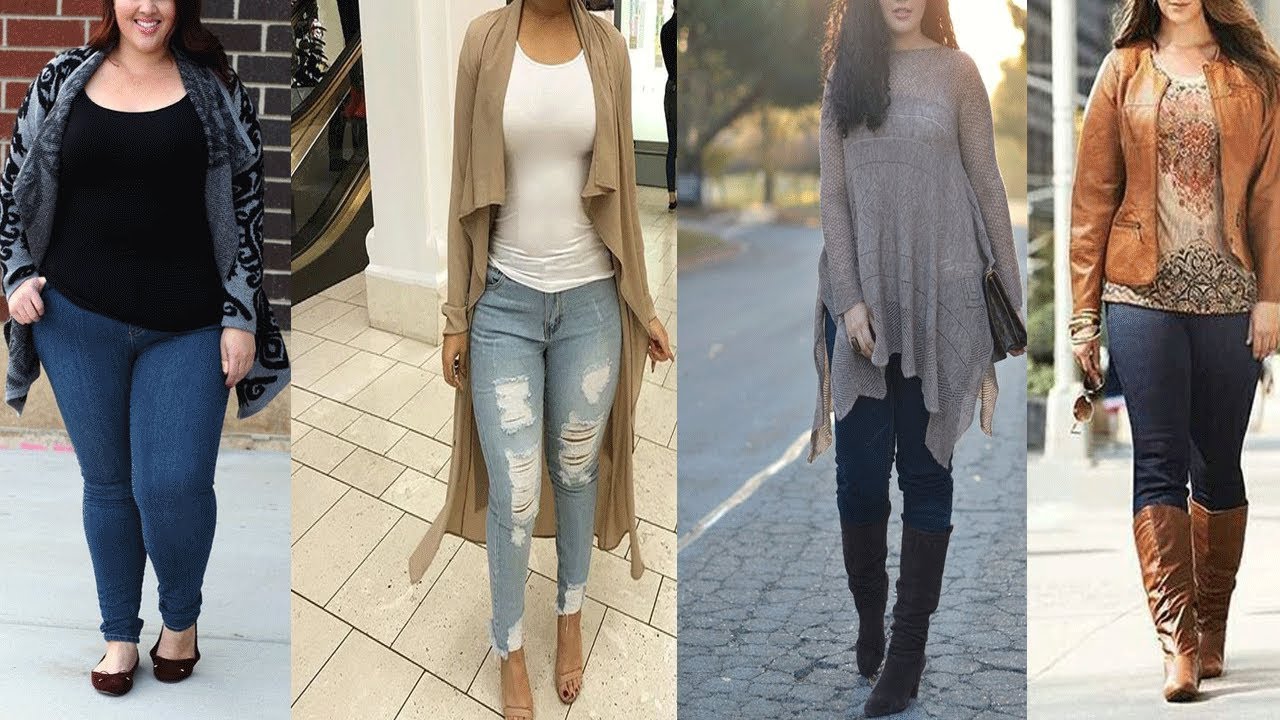 Now that you are quite familiar with the styles that really align with your frame, it's time to explore some interesting looks for everyday, work, and casual occasions.
1. Daily wear
Your daily wear outfits should look chic and feel comfortable. A simple way to go about it is to pick a well-fitting bottom, like jeans. One that fits well will elongate your lower half. For the top, you can pick something that balances your physique, like a peplum top. Complete the look by sporting cute white sneakers.
2. Workwear
Tailored cardigans are ideal as formal wear. You can never go wrong with them. Match contrasting patterns like plaid with geometric prints on a knee-length skirt. Lastly, slip into a pair of pointed heels and confidently head out the door.
3. Casual wear
Nothing better than a floral print fit-and-flare or maxi dress can help you to feel lively and relaxed. One with a small keyhole slit at the neck adds a unique touch. You can accessorise with statement dangling earrings and get into your booties. That's all you need to enjoy your day in style!