We do a lot of our shopping from our couches these days, so it's obvious to see why a clothing subscription box is so enticing. You will get fabulous combination styles and accessories for yourself. Isn't it exciting? Nadine West Reviews are all about this. So, read further to grab more information regarding it.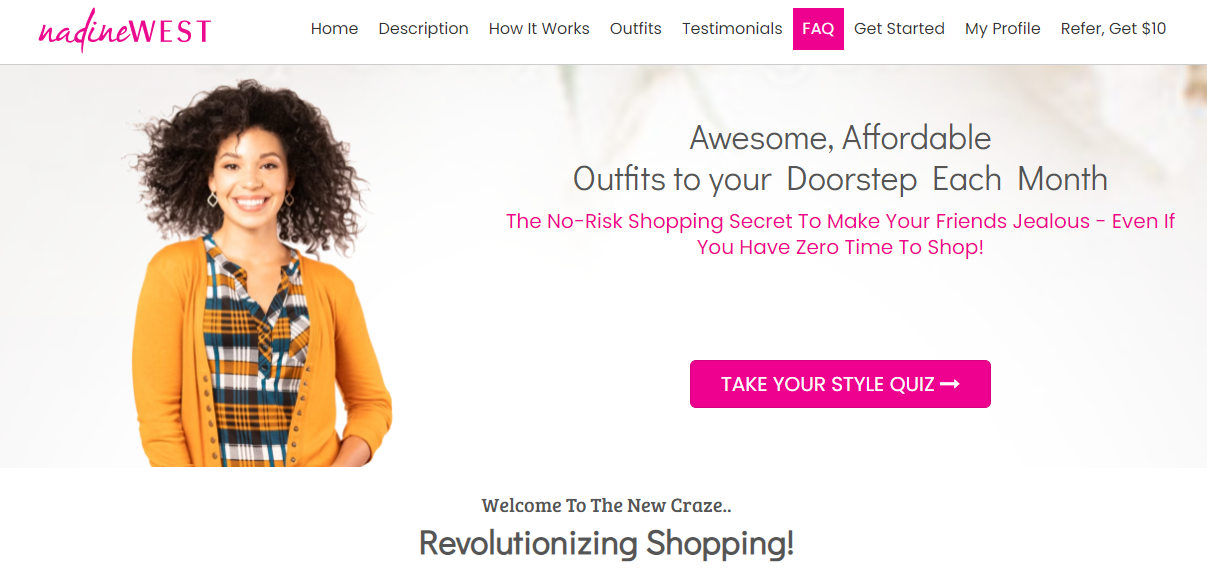 Nadine West Reviews: What is Nadine west?
Nadine West, which was founded in 2013, delivers tailored clothing to your house every month.
Nadine West is a women's clothes and accessory subscription service. It runs on a monthly (or bimonthly) basis. They sell fashionable women's apparel in sizes ranging from small to 3x. They are a tiny business that provides a monthly fashion service that is both enjoyable and inexpensive.
You'll get brand new clothes and accessories that are tailored to your style. Typically, each package contains four to six items. A top, bottom, dress, jewelry, and other seasonal items are in a box.
Nadine West Reviews: How can I start with ordering a box?
Complete the style assessment.
Take a quick quiz to learn more about your size and style preferences, which will be recorded in your user profile.
Begin your subscription and place your delivery order.
Choose between a two-week or four-week subscription period. There is never a styling fee. But there is a $9.78 shipping fee that will be applied to any items you keep.
Receive your parcel and try on the items at your leisure.
You have three days to try on the clothes and accessories. They give you a choice to return anything you do not require anymore.
Now you can return the rest of the items. For it, you will require the prepaid return shipping label.
You will pay for what you keep, and your $9.78 shipping fee will be deducted from your total.
Nadine West Reviews: Why select Nadine west?
You'll receive your fantastic costume to try on in the comfort of your own home if you don't want to buy it. Keeps what you want and return the remainder using our free return shipping.
Styles that will Surprise you
Do you enjoy being surprised? Each month, you'll receive a surprise outfit consisting of items that have been expertly tailored specifically for you. There will be no cookie-cutter packages! Our specialists learn more about your existing tastes based on what you keep, allowing you to experience new trends each month!
Each item costs between $10 and $30, which is comparable to eating out. There are no hidden fees, and the service is completely free. The only charge you'll ever see is a shipping charge to you, which will be applied to your purchase.
Nadine West Reviews: Nadine West is for whom?
Online ordering, tracking, and payment were all a breeze. The quality of the garments is excellent for the lower price range. This styling service is ideal for someone looking for fast fashion at a minimal cost.
Conclusion
This box may be worth buying if you're searching for the most cost-effective way to add casual apparel to your collection. Specifically, since you may test it without risk and at no expense, it's worth giving it a shot at least once to see how it goes! Keep in mind that you will only pay for what you want to keep! Returns are free of charge.
FAQ
Who is the founder of Nadine west?
Ben M is the founder of Nadine west.
Do they have all sizes?
They provide sizes from S-3X.
Do I have to pay for all items I will receive?
No, you will only pay for things you kept.